Colombo shopping guide: PR Sri Lanka
It wasn't so long ago that fashionable Sri Lankans would travel abroad to quench their thirst for well-designed, avant garde clothing. Foreign purchased clothing was synonymous with good taste and high style. I still remember being encouraged to buy clothes specifically for visiting Sri Lanka on holidays, like it was my duty to show the locals just how it was done. Although this cultural cringe is not unique to Sri Lanka, back then it was fostered by a devastating ethnic conflict which left little appetite for supporting the "frivolity" of fashion let alone design in Sri Lanka. But that all changed in 2013.
With the vestiges of war receding into the past, the entrepreneurial Paradise Road family spawned yet another bold idea: a concept store dedicated to curated South Asian couture and accessories called PR Sri Lanka. The brain child of their eldest daughter Annika Fernando, PR Sri Lanka taps into the pulse of up and coming Sri Lankan designers who have a fearless approach to design and a strong aesthetic identity. In turn, PR Sri Lanka is fearless in its own brand identity creating an uncluttered space to showcase collections of the designers handpicked by Annika, of which no two are alike.
The fact that strong designs sing harmoniously in the PR Sri Lanka store is a real testament to Annika's curatorial sense and her knack of choosing goods for women like herself. Women who have a clear idea of their own personality and style, who are vibrant, confident and intelligent and who are quietly determined. There are no wallflowers here. It is these women who appreciate the artistic flair in Sonali Dharmawardena's batik creations, the reinvented glamour of beeralu (bobbin) lace by KUR, the sophisticated silk silhouettes by ANUK, the distinctive cut styles of KT Brown and the contemporary use of gems in jewellery designed by Papillon du The, Cher by Chevonne or Pinks Design to name a few. That's not to forget Annika's own brand of MAUS with its bold block colours and modern style.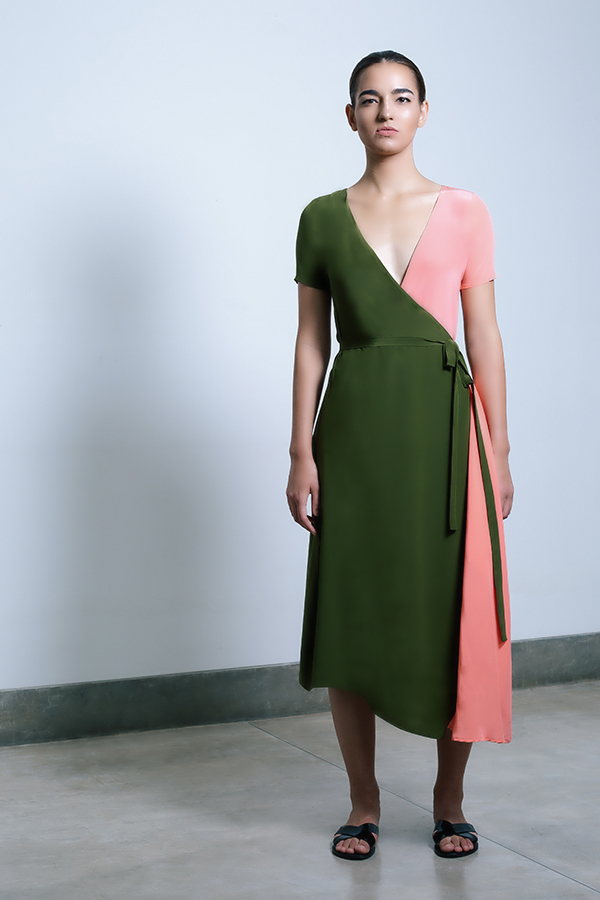 However, the real genius of PR Sri Lanka and its designers is a recognition that styles appropriate South Asia and the tropics differ from the styles designed and made in Western countries. They are often loose silhouettes whose daring lie in their pattern, cut, shape, colour or even contemporary use of ancient crafts. It made me think that it also reflects a broader global trend that refreshingly embraces clothes which are designed for what The New York Times coined "the grown-up female gaze" . Women who are turning their backs on gratuitous body-hugging clothes in favour of something more understated but infinitely chic.
Whatever PR Sri Lanka's magic, its vision has turned the tide of Sri Lankan women looking to foreign shores for their couture. In fact, foreigners now come to Colombo and make a bee-line for PR Sri Lanka for their fill of South Asian sophistication, which now extends to a natural skin care range and dreamy scented candles.
PR Sri Lanka is a must-see destination in my essential Colombo Shopping Guide but if you can't make it there in person, check out their online store or send them a message directly on Whatsapp.